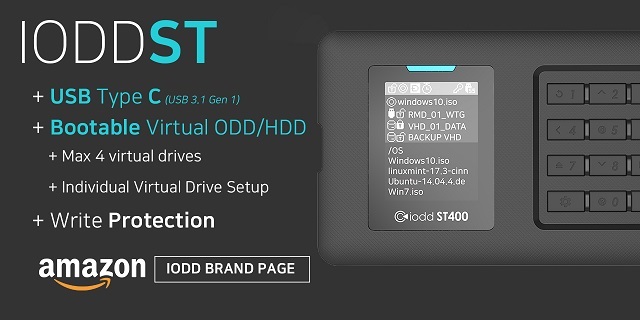 Welcome to the (new) RMPrepUSB.com website
PLEASE TURN OFF AD-BLOCKER IF YOU HAVE TROUBLE WITH THIS SITE!
This site also contains over 150 articles (mostly about USB booting and grub4dos).
NEW! eBooks on Ventoy, grub4dos, Easy2Boot, grubfm\agFM, USB booting, UEFI, automating Windows installs and much more! Click HERE!
eBooks
The following eBooks (in PDF format) are available from the developer (rated 4.5/5 stars).
Also visit Easy2Boot.xyz and the my blog – please subscribe for the latest news, tips, USB boot articles and news of free eBook updates.
Note: All article download files here <<< if you cannot find a file mentioned in any article then try here.
Looking for a Legacy\UEFI multiboot USB solution with UEFI Secure Boot support?
Try Easy2Boot (includes E2B, agFM and Ventoy menu systems)
Boot 99% of all ISOs from your E2B USB drive (and.VHD, .WIM, .EFI, .IMA, .IMG, etc.)
Get the eBooks (PDFs) from here with Exercises, downloads and instructions, etc.
eBook includes details of common BIOS bugs which many people are unaware of.
Please use the Site Map to see all the content on this site.
Popular pages on this site (newer pages have higher numbers):
007 – FakeFlashTest – quickly test a USB flash drive to see if it is a fake (much faster than H2TESTW)
021 – Guide to grub4dos
054 – How to fix write-protected read-only drives and SD cards
089 – Restore a Windows (Legacy\MBR) system with just one key press
124 – Cold boot attack – capture DIMM contents to a file even if the system was switched off!
137 – A grub2 tutorial
142 – Restore Windows (UEFI\GPT) system with just one keypress
143 – Modify any WinPE Desktop without changing the ISO contents!
147 – How to patch and compile Ventoy
— – a1ive grub2 commands and notes

RMPrepUSB
RMPrepUSB is a Windows 32-bit utility to partition and format a drive (especially USB drives).
Install/repair boot code
Clear write-protect\read-only drive flags
Sector editor
SD cards can be up to 10% faster (when formatted as FAT32)
Test for 'Fake' size drives
Fix various USB boot issues
Run a 32-bit MBR Emulator to boot from a USB drive (QEMU) with full write access
Includes the command line utility RMPartUSB.exe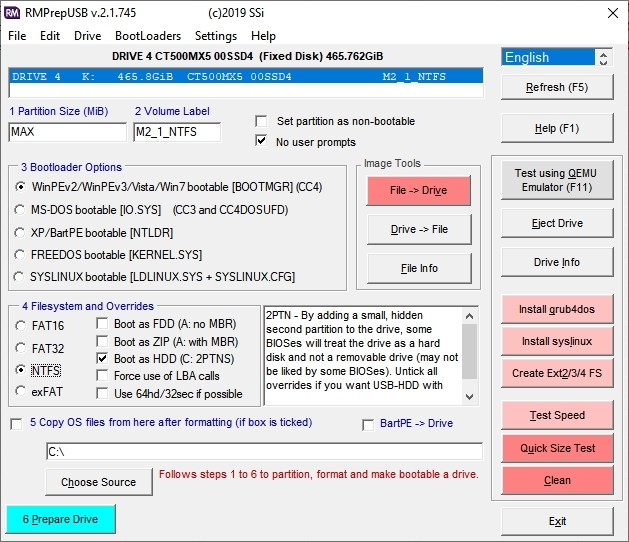 Downloads
v2.1.746 2022-05-29 Small bugfix for USB drives which report bad characters in drive description string
Use the password 'rmprep' if required. Portable version does not install into Windows and must be unzipped into a new folder.
Tip: Right-click on link and choose 'Save link as…' if any problems.
Beta versions are experimental and may have bugs, v2.24 has support for GPT drive info reporting and faster testing.
RMPrepUSB_Full_v2.1.746.exe (not zipped so may cause false-positive Anti-Virus warnings)
Older versions
Install_RMPrepUSB_Full_v2.1.745A.exe
Install_RMPrepUSB_Full._v2.1.745.exe
Install_RMPrepUSB_Lite_v2.1.745.exe
Other Download Files
Click here (OneDrive folder) if you cannot find any file mentioned in these articles on this site or Contact Me if you cannot find them.